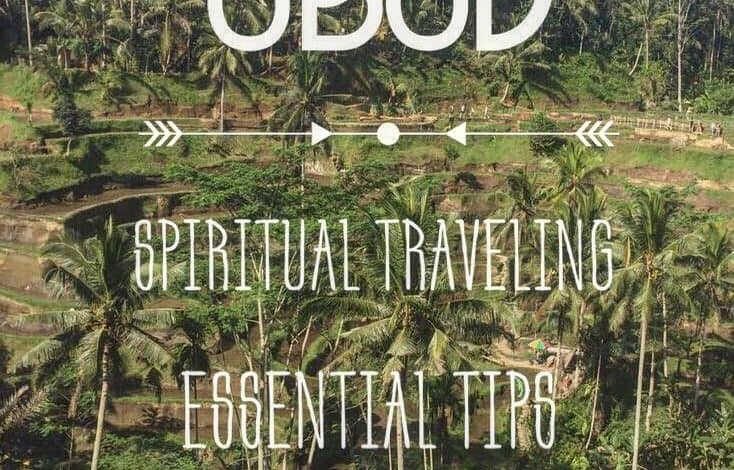 UBUD – Spiritual Travel essentials for " from The center of healing"
A short guide for first-time visitors.
The first impression when you get to the city you feel incredibly welcome, Ubud is full of positive energy and inhabited by kindhearted, genuine souls. After exploring the center a little, you start to grasp how extensive the healing scene really is within the area. There is an abundance of practitioners and healers in Ubud, all offering unique services to compliment your own journey of self-discovery and personal healing.
Basics
There are many types of healers and yogis in the area, it purely depends on what
you want out of the experience and what you are aiming to achieve.
If you only want to dip your toes in the Bali healing scene, maybe it's worth
starting with some sound healing or yoga classes to warm you up:
Yoga Barn holds a full schedule of diverse yoga classes to aid both your body and
mind. They also host sound healing and meditation sessions nightly.
www.theyogabarn.com
www.pyramindsofchi.com holds daily sound healing sessions and full moon
events that are particularly popular with visitors.
Extended
If you want to continue further on your healing journey there are a few different
options, depending on what feels right for you.
If you want a mix of both body and soul healing, there are different Balinese
medicine men that practice techniques used for thousands of years by their
ancestors to help illness and alleviate pain.
www.ubudbodyworkscentre.com
One man who sees people daily is the Master healer, he uses an ancient pressure
point technique on your body and views your energies to diagnose your issues. It
is worth seeing him for any physical and emotional problems you might have. He
has visitors from all over the world come to see him.
https://ubudspiritbali.wixsite.com/ubudspiritbali/master-healer
If you are looking for a more spiritual experience to improve both body and
mind, there are a number of Yogis and Reiki therapists. They assess your aura,
help align your chakras and balance your energies. It can also help with anxiety,
relaxation and can help identify an underlying issue which causes both physical and
emotional problems as well.
Karsa Spa, Ubud spirit and Yoga Barn have Reiki masters available
Food & Health Programs
If you are aiming to improve your eating habits and want to learn how to
maintain a healthy lifestyle, there are a number of naturopaths and courses to
assist you with your journey. Radiantly Alive yoga studio also offers classes in
nutrient and food awareness if you are looking for a basic session.
www.radiantlyalive.com
There are also a lot of life and transformational coaches who will work with you
to define a lot of your underlying issues and work with emotional scars. They use
techniques like Theta healing ( a form of sound therapy), inner child therapy etc to
complement their sessions.
Luciana (Transformational coach/ Theta healing) +5511970973566
Life & Soul
Alternatively, if you are looking for guidance for the next phase of your life or
looking for soul cleansing and purification, there are more distinctive options
like tarot readings, high priestess/ priest sessions, water cleansing sessions.
These are a unique experience for visitors; you will find most of these
sessions are held outside of the city center.
Noviana Kusumawardhani
budenovi@gmail.com (Tarot readings)
balisoulandstyle@gmail.com (high priestess. priest and water cleansing)
Over and Out
Finally, if you want to completely switch off and just find peace and quiet from
this consuming world there are a number of retreats in the area. There is also a
silent retreat North of Ubud, this is a real chance to give your mind and body a
break and some much needed TLC.
https://www.balisilentretreat.com/
Conclusion
There are so many different practitioners and services offered in this astonishing
hub of healing. I think once you arrive in Ubud and you meet locals and fellow
travelers they will also help guide you to the right place.
Ubud is one of those magical places you have to approach with an open mind and
anything can happen for us it was the most beautiful place on the Island, and we will return for sure.
xxx
Credits to the beautiful Aussie, Brooke Dean (thank you for guiding us to several spots which we would never be able to find out about without your help)
Merken