Easy Burrata Recipe with Italian Pasta Sauce "á la Mama"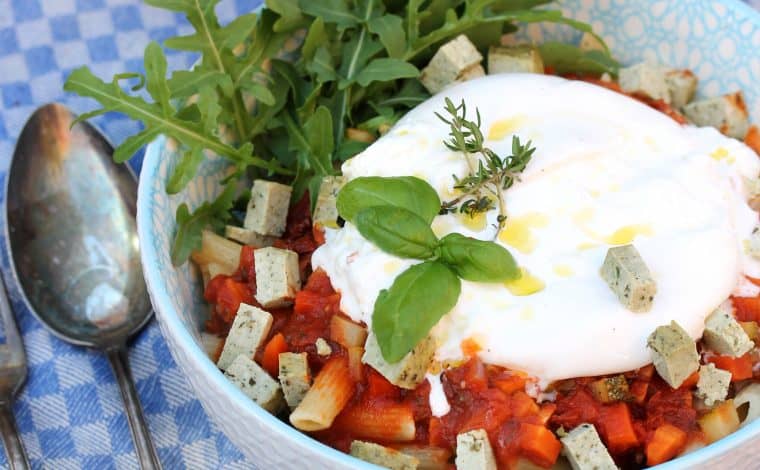 Easy Burrata Recipe with Italian Pasta Sauce "á la Mama"
Easy Burrata Recipe with Italian Pasta Sauce "á la mama ": After a long time without my beloved Burrata Cheese, I finally found a small cheese store in Amsterdam South with a variety of special Italian cheese. I have been a huge fan of this product since i tried it so I bought one of this incredible pieces of cheese art. I planned it to add it to the famous Pasta sauce which I got thought  at one of my vacations in Southern Italy from Federica, an elderly women I got to know in Milan. This Pasta sauce will give you the feeling of beeing directly transferred to the Mediterranean ocean coasts of beautiful Italy ( In my perception they have the best food worldwide).
A little hint if you are not sure what should be the difference between Burrata and Mozzarella cheese. Fresh mozzarella cheese is a semi-soft Italian cheese made from cow or water buffalo milk. Burrata cheese takes the mozzarella one step further — it's mozzarella that's formed into a pouch and then filled with soft, stringy curd and cream.
I like to share with you this incredible Vegetarian Pasta recipe and hope you love it such as we do 🙂
How you do it:
Start with peeling your onions, garlic and cut them into fine cubes. Peel the carrot and cut it with the Zucchini in brunoise (small cubes). The dried tomatoes and the olives in thin slices.
Heat some olive oil in a saucepan and add the onions and garlic, stirring occasionally and steam them until they become glazed. Cut the Herbs fine and add them to the pot, short after that add the tomato puree and steam till everything is mixed well. Now deglaze with the red wine, cook for 2 more minutes and then fill up with the canned tomato cubes and the vegetable stock.
Put the saucepan with the tomato sauce on a very gentle heat, with a lid (otherwise the tomato sauce will split and the whole kitchen will be covered in it! Stirring occasionally and let it cook for 5 minutes. Add the carrot, zucchini, dried tomatoes and the olives and let it cook for 15 more minutes.

Fill a large saucepan with water, up to about ¾ full. Add some salt (about half a teaspoonful).

Put the pan on full heat and cover it with a lid. The water has to be boiling hard

Add your chosen amount of Wholegrain pasta and cook it for around 8-12 minutes until al dente.

You should stay in the kitchen to stir it from time to time, say every 3 minutes

When the pasta is cooked, pour the penne carefully into the colander. Then

pour it back into the pan and add some olive oil (prevents the pasta from sticking together).

Turn off the heat from the tomato sauce and add the honey. Add some salt and pepper at pleasure and taste taste taste 🙂
Cut all you Toppings and garnish into small cubes or slices.
Fill the pasta into a Buddha Bowl and top it with the tomato sauce. The last and most important step take your Buratta out of the package, slice it into two and serve it right away on top of the dish. Add all your toppings and garnish and enjoy this Italian classic.
Buon Appetito!
Ps. If you decide to choose Spaghetti instead of Penne, here is a little life hack which was new to me and maybe is for you as well: http://www.goodhousekeeping.co.uk/food/food-news/how-much-pasta-per-person
Merken