SauerCrowd Spelt bread – "fast and easy gut-loving recipe"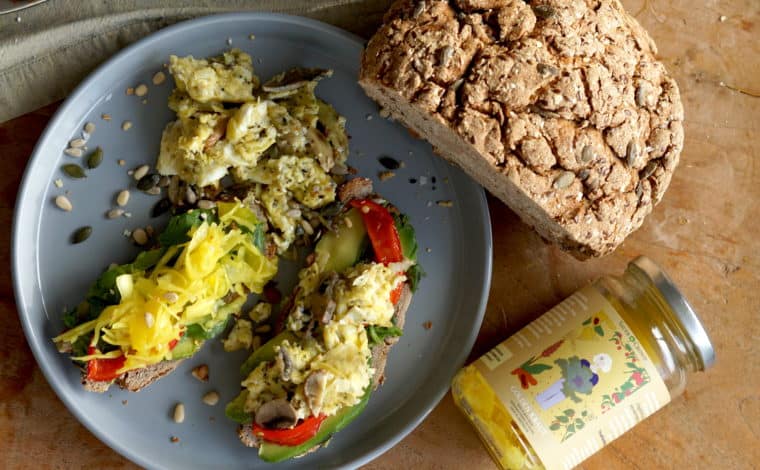 SauerCrowd Spelt bread – "fast and easy gut-loving recipe"
Good nutritious bread is hard to get here in the Netherlands, this is why I started to bake my own weekly loaf every Sunday. Playing with ingredients is fun and this week I've added our Golden Kraut as well as the juice full of microbial life to the dough. Here is how you can save your Sunday brunch. quick and easy. I remember that baking your own bread sounded so complicated and struggling but now- I just mix up everything and after 30 min – voila!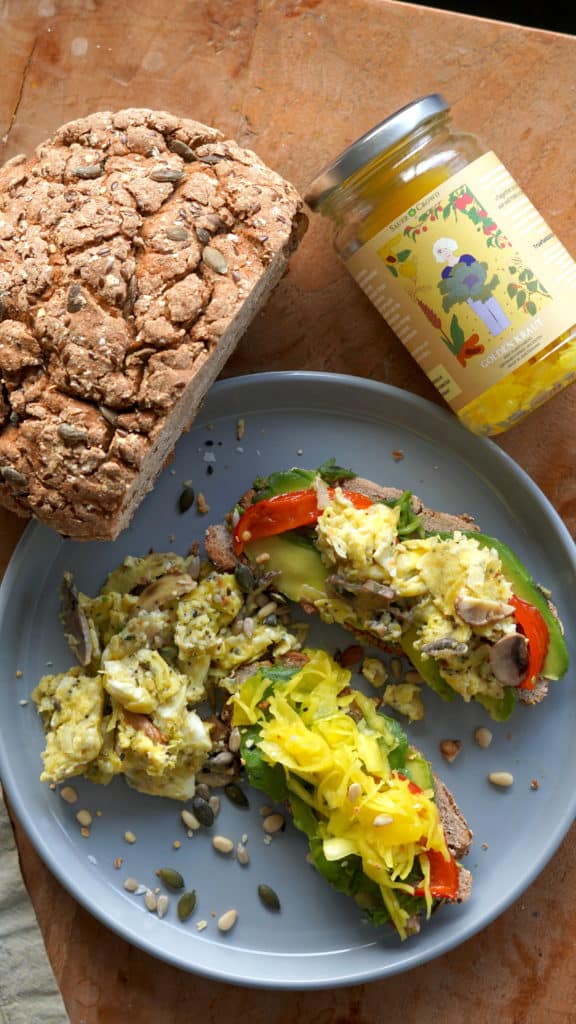 Topped with vegan bread spread or avocado, scrambled farmers eggs with mushrooms and Golden Tumeric SauerCrowd – silly can't get better.
Important to have: A Ceramic pot with lit also called Dutch oven pan
We think you guys are going to SauerCrowd Spelt Bread recipe and if you give it a try, let us know! We love seeing your comments, and especially your Instagram photos. Just tag them #SauerCrowd so we can give them a look.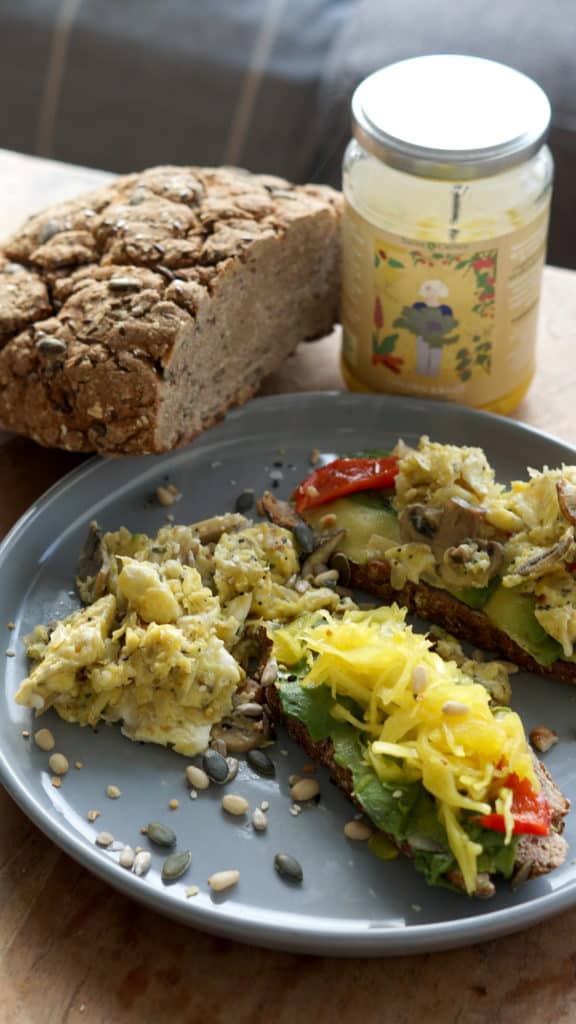 How you do it:
Pre-Heat the oven 220 degrees and place the ceramic pot (Dutch oven pan) with lit within.
2. Mix flour, the buttermilk, SauerCrowd juice, chopped golden kraut, seeds & nuts of choice, salt and sugar, and baking soda together in a middle big sized bowl and leave the dough alone for 15 minutes.
3. Take the hot ceramic pot out of the oven, grease the inside with a little bit of oil and fill the dough in it.
You can add some seeds or Oat flakes on top of the dough for a nice look, lit on and back into the oven.
4. The next step is to bake the bread for 35-40 minutes, test the desired consistency with a toothpick before taking it out to make sure that it's well baked.
5. Now flip the bread out of the Pot and leave it for 1-2 hours on a grille to cool down.
Enjoy this delicious fast wonderful bread. 
Store it within the ceramic pot and eat within 4 days, small tip toasted it tastes best.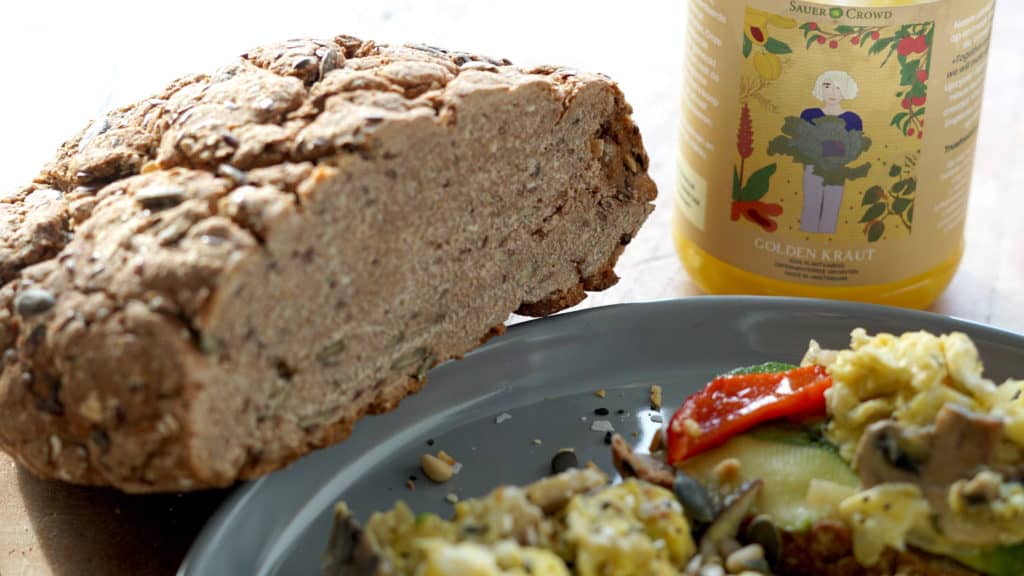 More SauerCrowd inspiration needed?
Check out more recipes
SauerCrowd Bitterballen (Dutch classic)