Vegan Chickpea-Tofu with raw SauerCrowd topping -"Alternative to soy"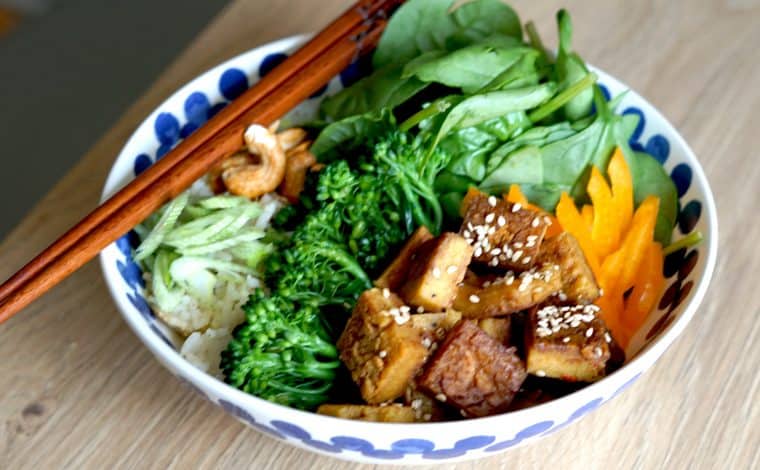 Vegan Chickpea-Tofu -"Alternative to soy"
This summer break I heard of many friends that they are really easy to fall into the soy trap when eating vegan, this is why I created this Vegan Chickpea-Tofu recipe. In order to bring a crispy soy-free tofu alternative onto your buddha bowls out there. There are soy substitutes for everything: meat, milk, ice cream, even cheese! Before you know it, there's a little bit (or a lot!) of soy in every meal. While small amounts of soy probably aren't a problem, a diet too rich in soy products is linked to a long list of health concerns. Soy farming is also responsible for increasing deforestation in large areas of the Amazon.
Luckily, vegans don't have to rely on soy as a dietary staple! There are lots of delicious, soy-free options to fill your plate. Just like this super easy 2 ingredients vegan chickpea flour tofu recipe which I developed two weeks ago searching for a topping for my weekly buddha bowl.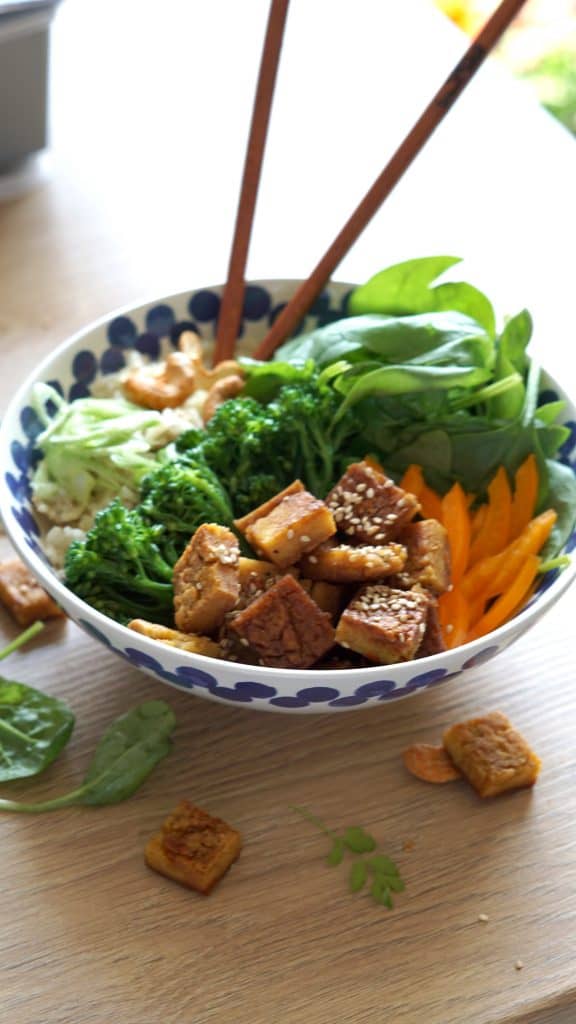 The so-called Burmese (chickpea) tofu is made by cooking split pea flour or chickpea flour and water batter until it thickens and can set. A coated pan is necessary and avoids burning the mixture, giving it a smooth texture which needs to cool down a bit before the final pan-fry.
We think you guys are going to fall in love with our Vegan Chickpea flour Tofu recipe and if you give it a try, let us know! We love seeing your comments, and especially your Instagram photos. Just tag them #Truefoodsblog so we can give them a look.
How to do: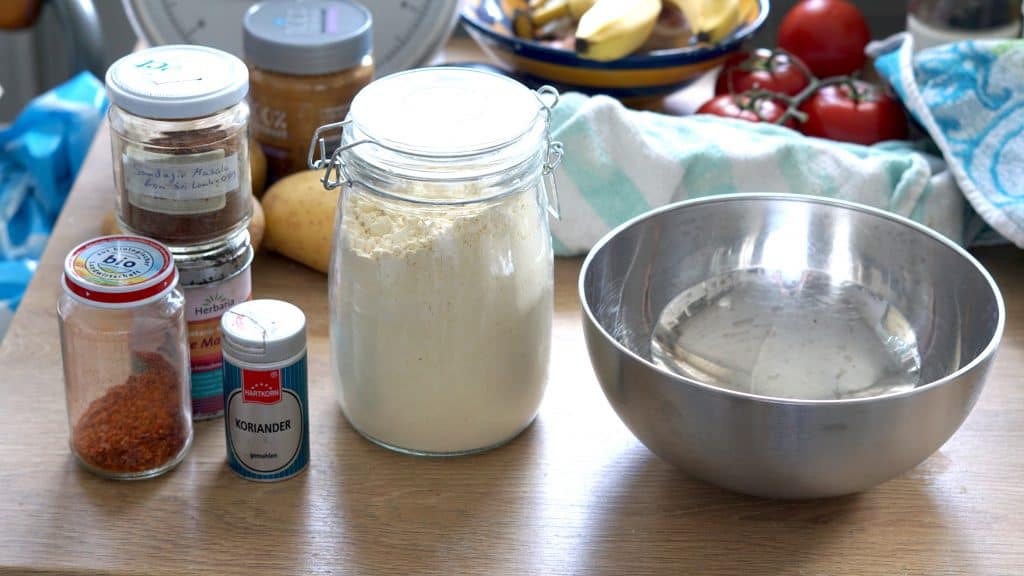 Mix all the dry ingredients well together in a large bowl, then slowly add the water and mix until smooth texture.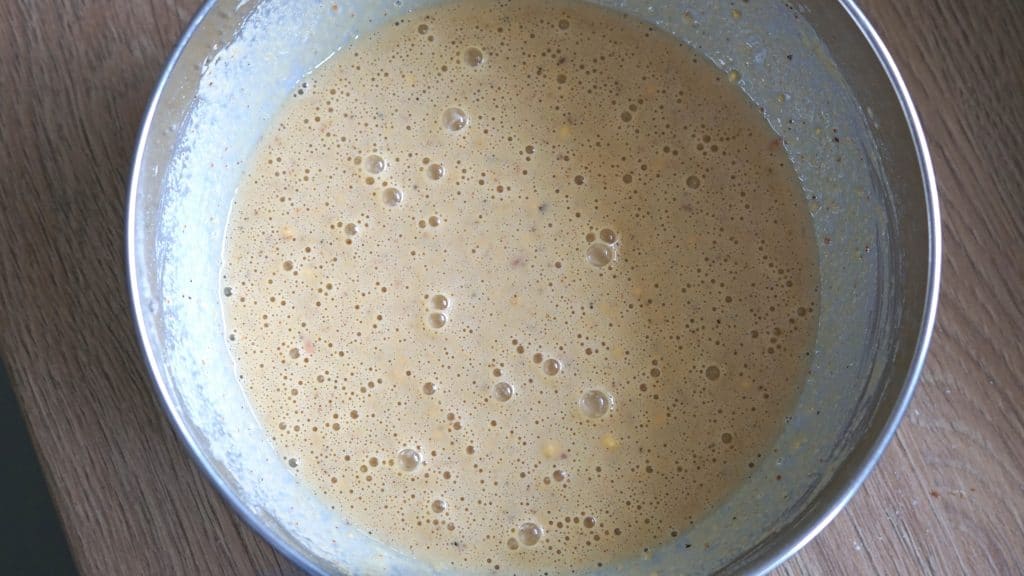 2. Let the texture rest for 3 minutes. Pull the mixture into a coated saucepan and slowly start turning up the heat plate (or gas). Stir constantly with a coated spatula until the water is evaporated and the consistency is thick (just like polenta).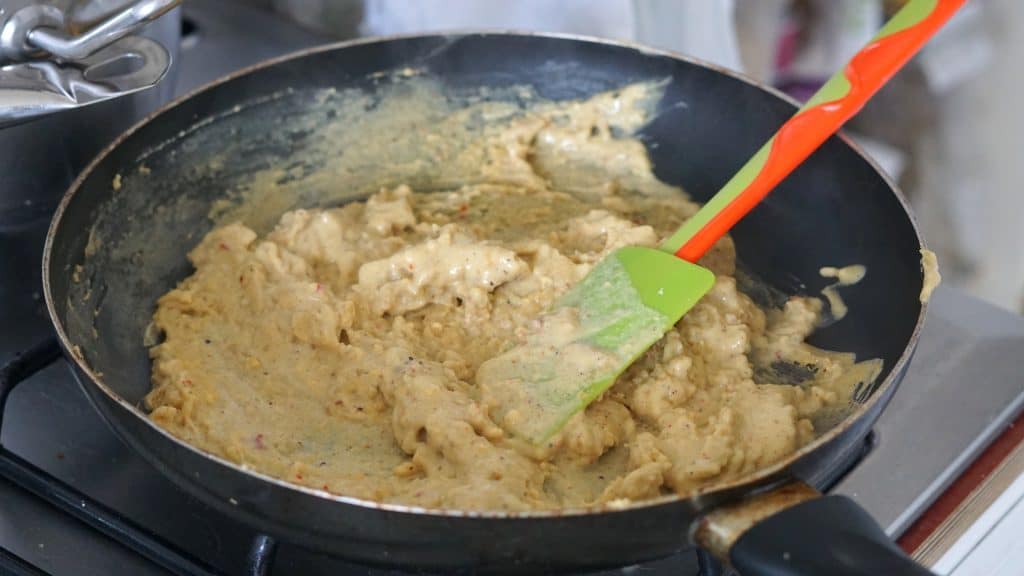 4. Set the pan aside and give the mixture on reusable backing paper or one-use baking paper.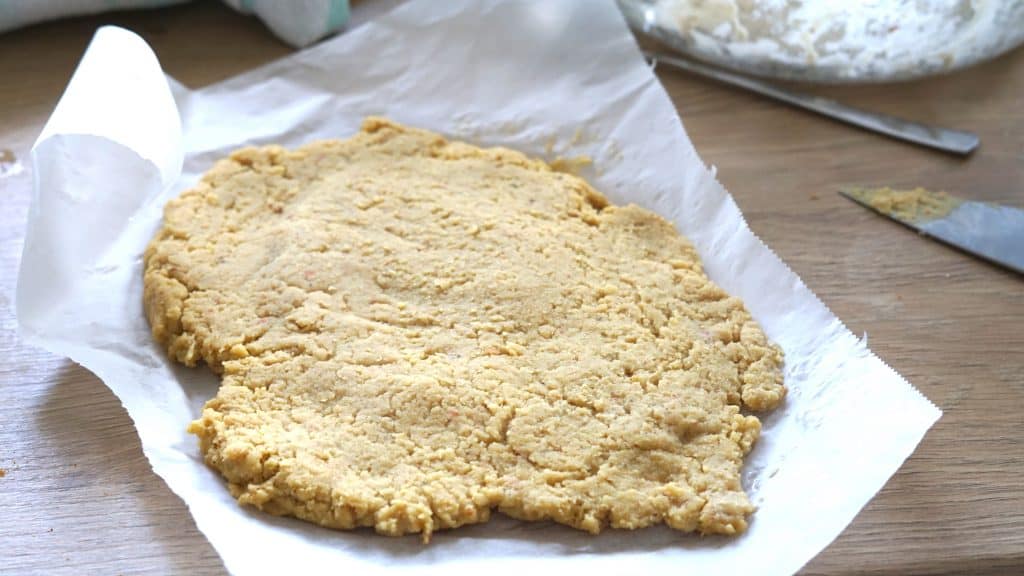 5. Place the vegan chickpea-tofu into the fridge (or freezer to speed up the process). Once the "tofu" is cooled down you can cut it into small pieces (tofu squared). After that pan-fry the chunks within coconut oil until golden brown.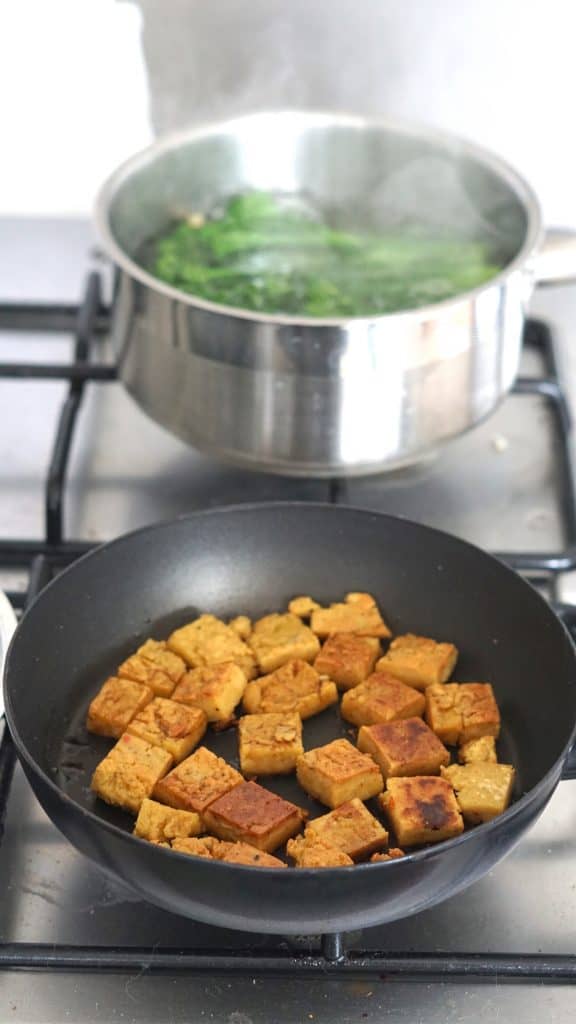 Additional: I finalize the Vegan Chickpea-Tofu chunks in the pan with one tablespoon of soy sauce and some roasted sesame seeds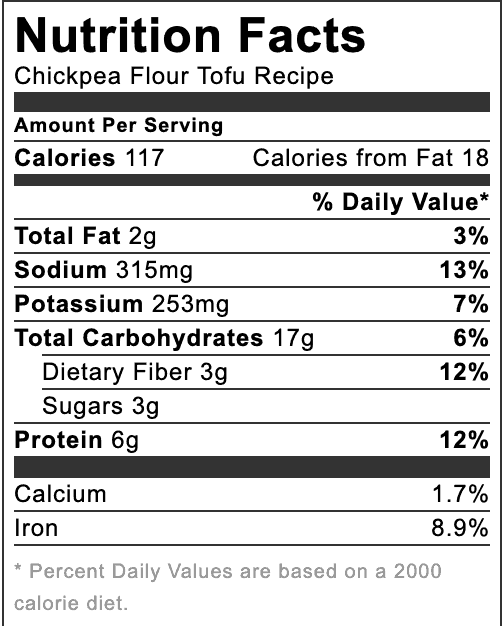 Hungry for more?
Dessert needed?