Whole Wheat Naan Bread – "Best Vegan Naan recipe ever"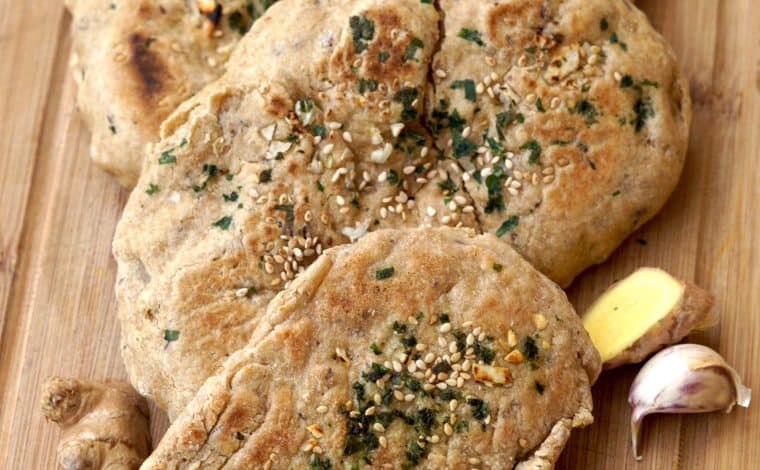 Whole Wheat Naan Bread – "Best Vegan Naan recipe ever"
Yesterday, I had a breakthrough in Naan Bread making! Since I am a little child I am exposed to the Indian kitchen from my parents. My mother makes an incredible Chapati Bread (recipe on our website), but there was always a sort of struggle making a really good Naan bread. Until now, this was the first time I have tried a Vegan version creating a so-called "sponge" as the base of the dough. And seriously I fell in love with this technique, the Vegan Naan is crunchy from the outside, super soft from the inside and full of flavors and aroma from spices, herbs, and the toppings.
Close your eyes and dream about a travel to India or Sri Lanka while eating the Naan, dance around your kitchen and enjoy the smell.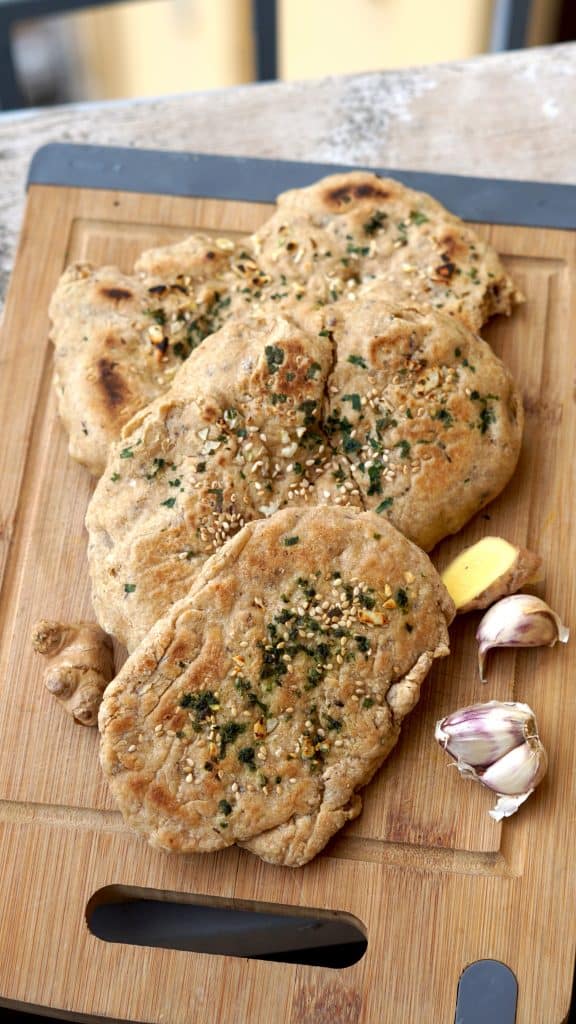 By now you may all have figured out that we are big fans of wholegrains, ancient grains and biodiversity in the cereal sector. It not only gives you more nutritional value than plain white flower but also a stronger flavour and other baking bahaviour.
Since whole wheat flour in particular absorb more liquid and have a hard time growing in volume (using yeast) I tried a total new version of my Naan Bread recipe. Inspired by Vegan Richa, I found out about a Sponge technique (a mix of flour and wet ingredients that sit to hydrate for 25 mins) prior to the final yeast dough creation.
This new version allows the doug to remain more moisture and grow in volume to a real eye catching Naan Bread.
If you want to try also the Indian Chapati Bread (recipe by my beloved Mother) klick here.
I think you guys are going to fall in Love with this Vegan Naan Recipe. And if you give it a try, let us know! We love seeing your comments, and especially your Instagram photos. Just tag them #Truefoodsblog so we can give them a look.
How to do it:
1 . Prepare the yeast sponge, therefore mix all the sponge ingredients together in a large bowl. Cover up with a clean towel and place at a warm spott in your kitchen (I use the oven at minimun temperatur in the winter).
Let the sponge rest for 20 minutes there.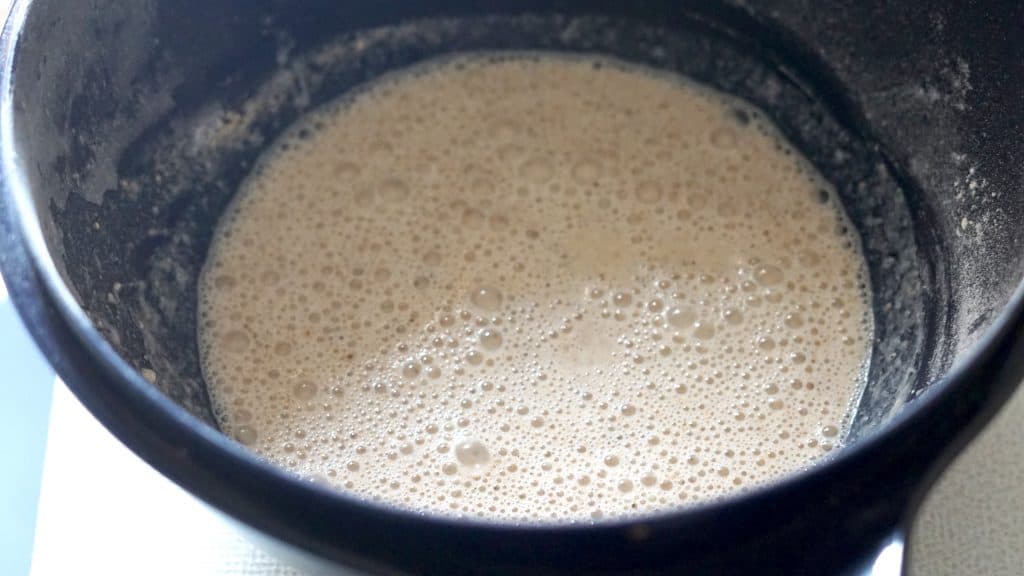 2. After that, add the remaining Naan ingredients and spices to the sponge and knead/mix well to a sticky but cohesiv texture. Cover the bowl with a clean towel and let it rest at a warm place until the dough has almost doubled – so around 1-1/2 hours.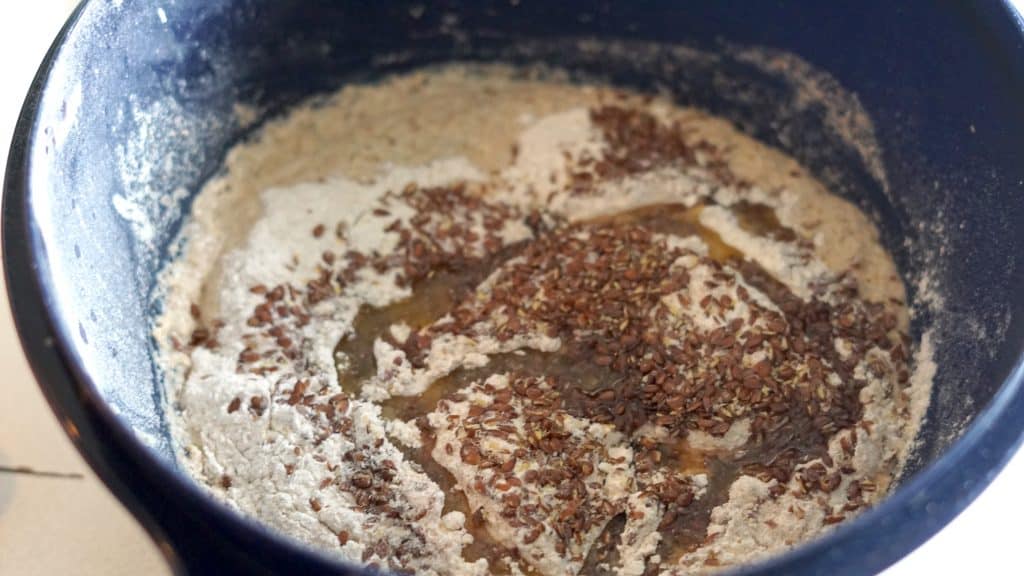 3. Take the dough out, drizzle 1 tbsp oil on it, knead a few more times (add flour if to wet) and start rolling out the dough on a clean surface with some flour on it. Cut the dough into 4-5 dough balls and let them rest for another 10 minutes.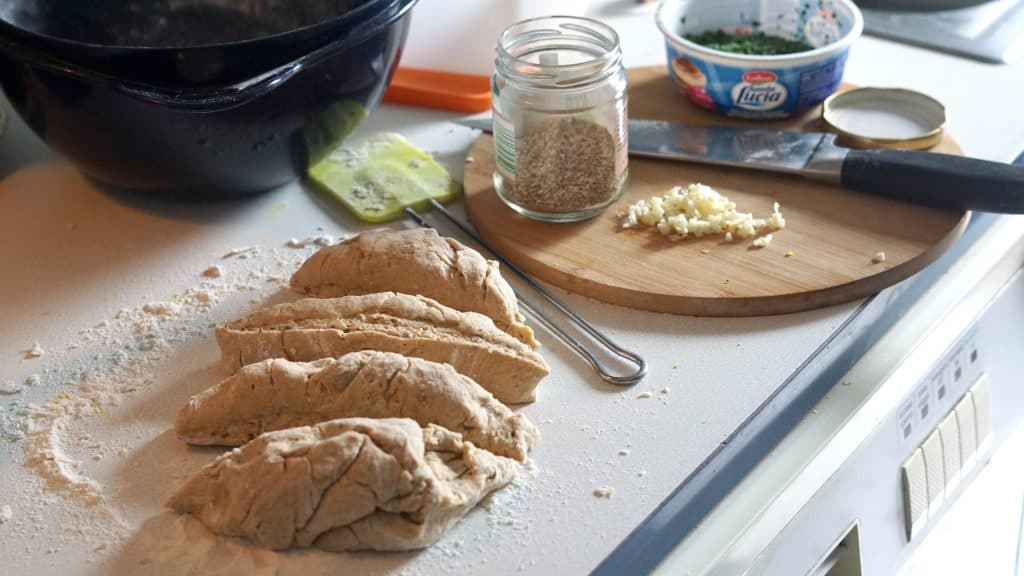 4. Roll out the naan bowls into flatbread shapes of your choice and start topping the naan. How? just drizzle a little bit of water on top and carefully press your toppings (garlic, sesame, coriander, spices) into the naan.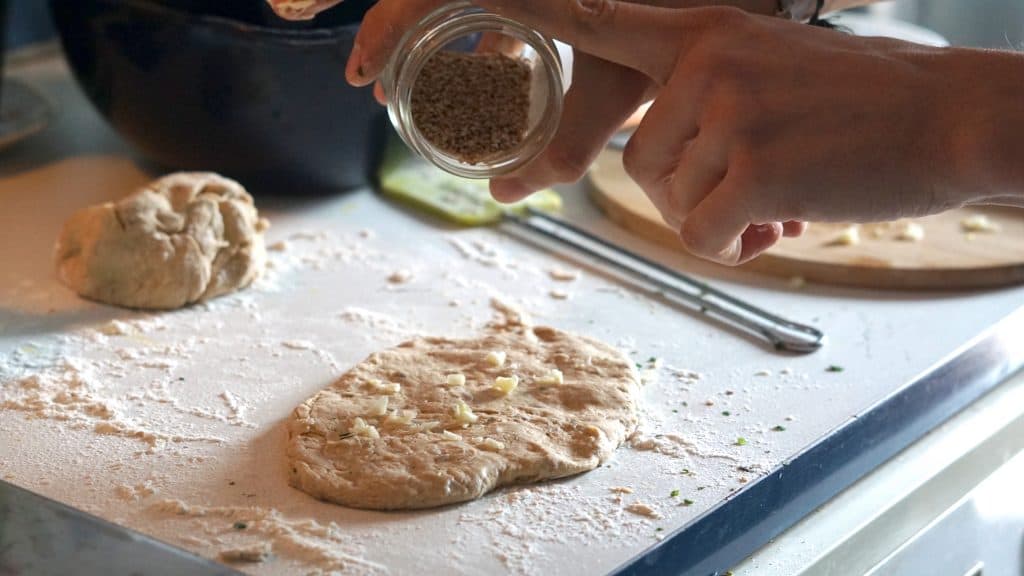 5. Place a large size pan on medium heat on the stove and drizzle some olive or sesame oil into the pan. Now place 2-3 Naan breads into the pan an roast golden brown from both sides. (takes around 5-8 minutes per Naan)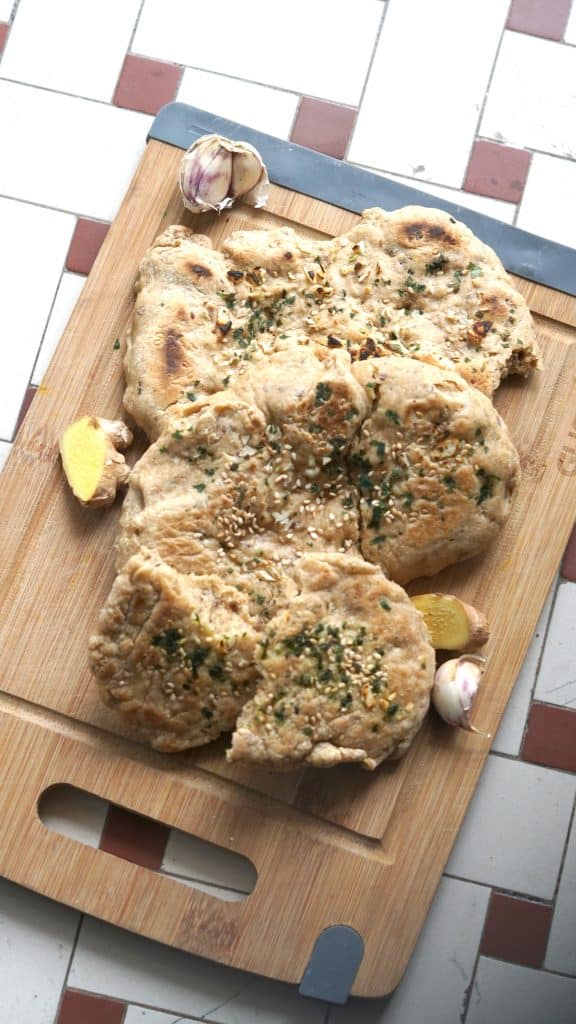 6. Keep your Naan bread warm in the oven at around 248°F – 120°C. 
Serve the Naan with on of our Indian-Asian cuisine recipes