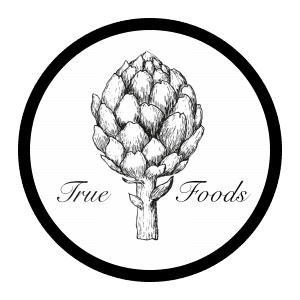 As two students from Germany, we've met in the Netherlands when starting the same studies in September 2016. Our studies focus on local and traditional food products, which are sustainably produced, and how to market them. With the input of our studies and personal dedication, and regular cooking sessions we discovered our common interest and similar views on food-related issues. Great meals, inspiring conversations, and intense discussions – these facts moved us to start a blog about food and all its related topics. We want to preserve our memories from our student time, of the great food we've tried, experiments in our kitchen and of moments we were able to experience together. Good food needs to be shared!
Our studies will bring us to several European countries, where we are also going to study. This not only allows us to experience different cultures but also to see new trends in their very beginnings. True Foods Blog will keep you up-to-date about new arrivals on the food Market, about products that fit into our philosophy of healthy, sustainable & trendy food.
In the modern world, it shouldn't be a fairytale that feeding oneself proper is difficult – we believe that it is actually possible, not only in a way that it's good for the human body but also for the whole environment. Knowledge about sustainable food and its production needs to be more commonly known. Because if we all change little things in our every day, this will result in a big change for the whole world – we only need to start. It's on us!
It is important for us, to share findings and possibilities, regarding these topics, on True Foods Blog, to make this vision reality.
Truefoodsblog is about food health and a sustainable lifestyle for everyone. Amazing recipes with mainly plant-based products as well as an educational part where we share articles about the current food system and everything in relation to it is our strength. Truefoodsblog is for everyone with the interest in a more sustainable and healthier way of eating and treating the environment. With much love and passion, we are creating food recipes and providing free education for all.              Partnernet 
How our partners see us
Next to these serious topics, we won't forget about the fun part: Awesome Foods and cooking great meals with them! This blog will give you inspiration for delicious and healthy meals, in a way that everyone is able to imitate. We want to share self-tested recipes for everyday meals, special occasions and promote the joy of healthy and sustainable eating. Come, join us!  Make a difference!