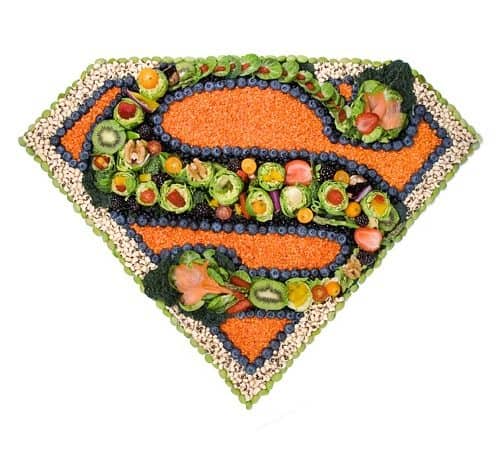 As you may recall, the topic of superfood is a bit dicey. In 2017, our article about "The dark side behind superfoods" came out in which we explored what we described as superfood's hidden facts. Where demand is increasing, and in turn, it is increasing the need for importation, which leaves a huge carbon footprint.
Having said that, superfoods really are 'super' in that they are packed with nutrients that we need, so instead, we're proposing a healthy compromise:
Try out all the superfood you want, but do so while you're already traveling. We've even prepared the below list of superfoods, including the country that produces each one.
So, without further ado, here are our superfood suggestions:
Chickpeas – Egypt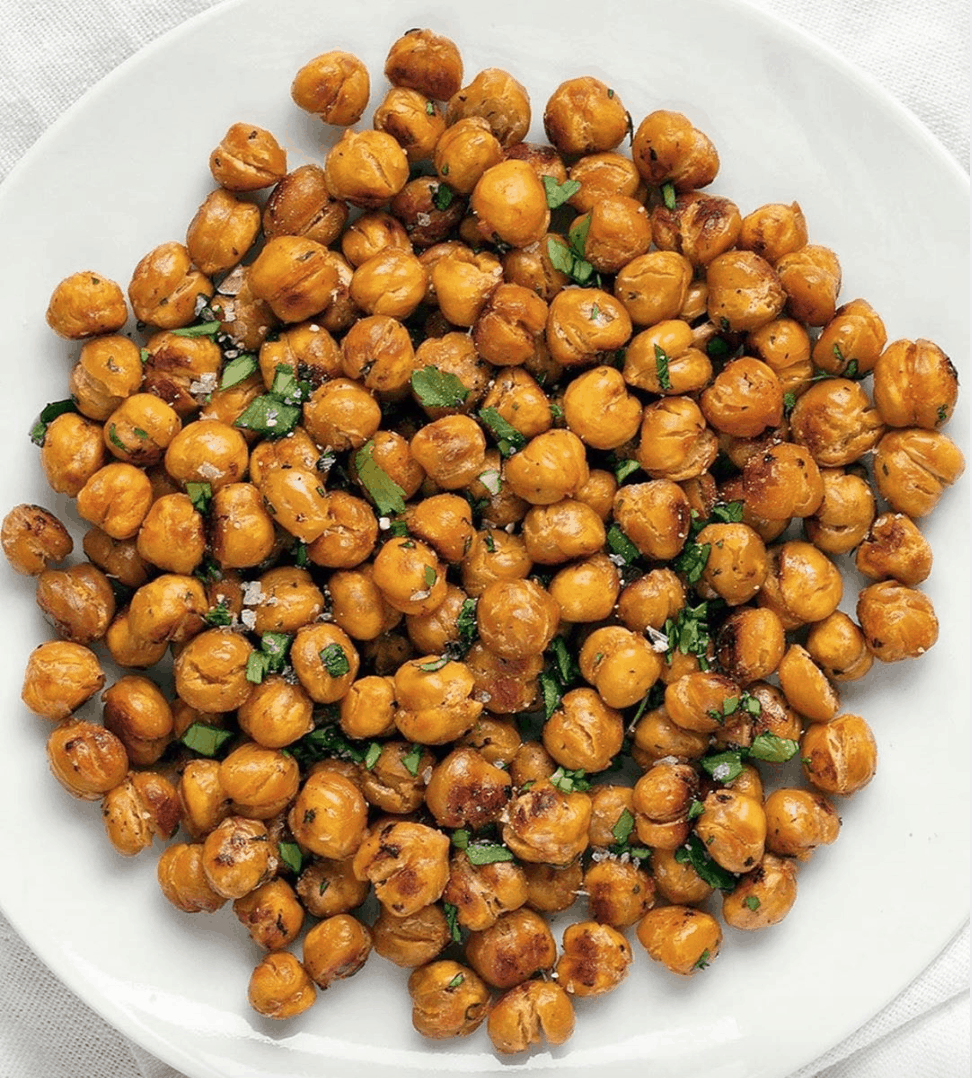 IMAGE: https://www.instagram.com/p/B7J_-cSFMWy/
IMAGE CREDIT: @thefeedfeed.vegan
Common in Egypt are chickpeas, which are fiber- and protein-rich. Medical News Today explains in its chickpeas guide that this vegetable is good for diabetes, digestion, and heart health (due to its fiber).
Chickpeas are just as good for muscle building (due to its protein). They also contain iron and calcium, making them vital for bone health and development. Additionally, they even have anti-cancer properties and are a source of choline, which improves learning and memory. For a taste of chickpeas, you won't go wrong with medames. Not only is it an Egyptian specialty, but you won't miss the delicious chickpea flavor (as it is one of its main ingredients).
Chia seeds – Mexico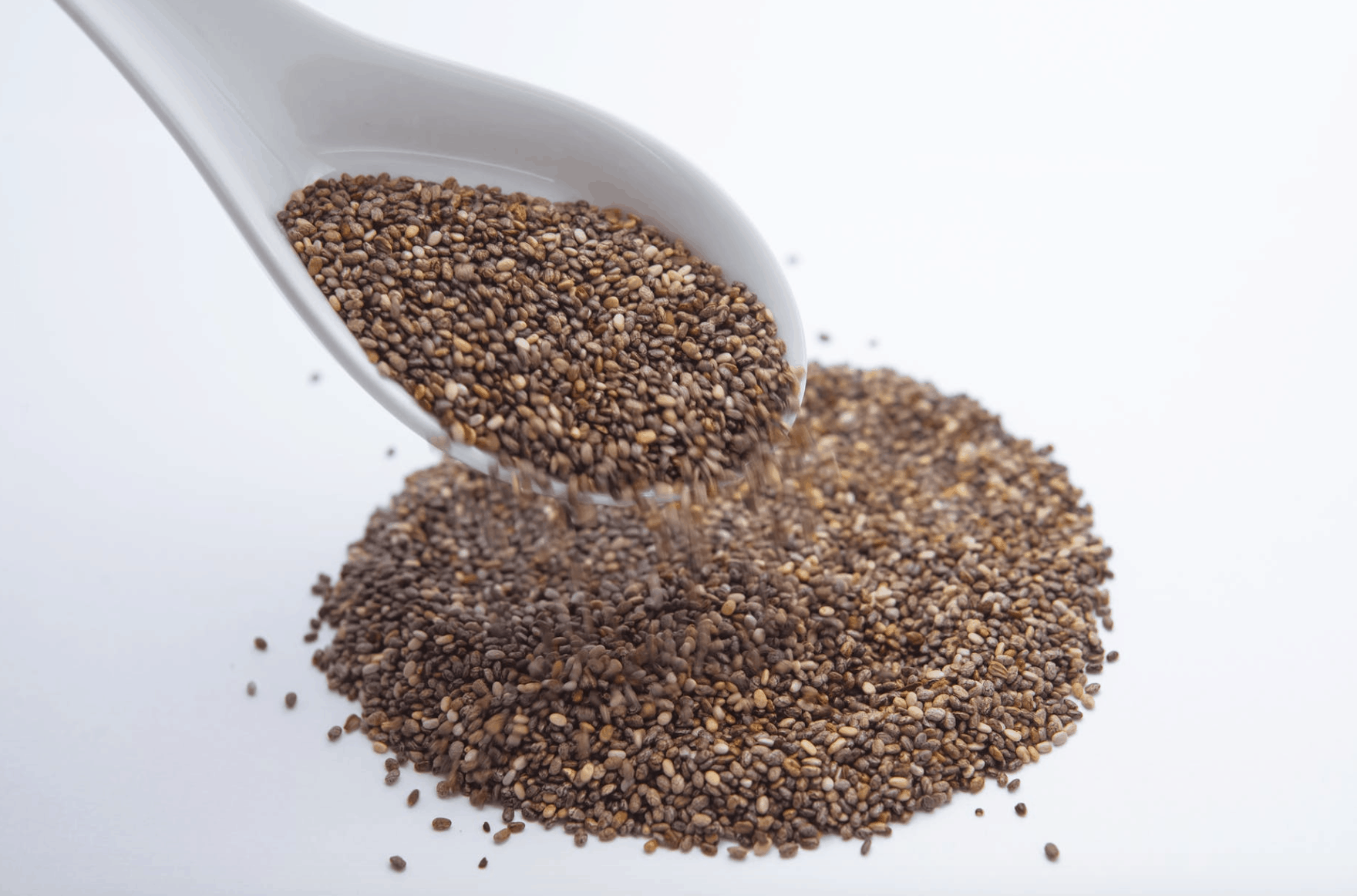 IMAGE: https://images.pexels.com/photos/938699/pexels-photo-938699.jpeg?auto=compress&cs=tinysrgb&dpr=2&h=650&w=940
IMAGE CREDIT: Pexels
Mexico is among the top producers of Chia seeds. This superfood was once an ancient Aztec diet staple, and rightfully so. Pretty Me's rundown of Chia seeds' benefits notes that these seeds have anti-oxidants, like chlorogenic acid and quercetin, that help keep the body's cells healthy. They also keep bones strong, as they contain calcium, phosphorus, and protein. Along with this, chia seeds are also rich in fiber, meaning they enhance digestion and promote weight loss (they tend to make you feel fuller for longer).
While this superfood is usually sprinkled in salads, though you might want to sample Mexico's popular Chia fresca, a Chia-infused lemonade, and a natural energy drink!
Turmeric – India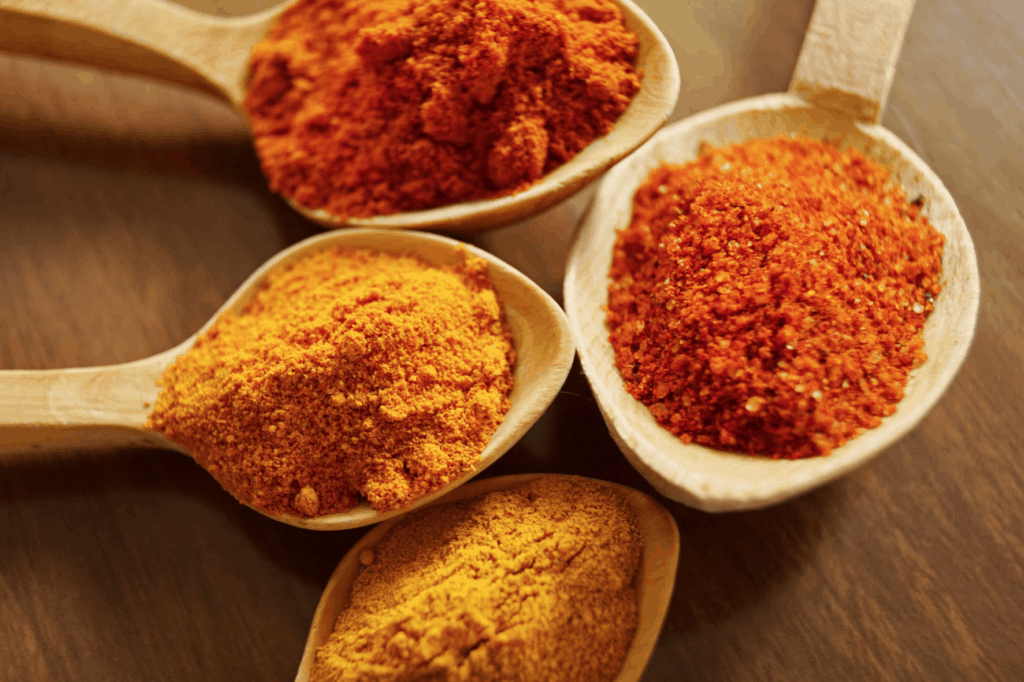 IMAGE: https://images.pexels.com/photos/1340116/pexels-photo-1340116.jpeg?auto=compress&cs=tinysrgb&dpr=2&h=650&w=940
IMAGE CREDIT: Pexels
Turmeric is a spice primarily found in India. BBC Good Food's article on turmeric points out that curcumin, the pigment responsible for turmeric's distinct yellow color, makes this spice a powerful anti-oxidant and an effective anti-inflammatory. Moreover, turmeric's active ingredient, turmerone, is believed to have neuroprotective properties, which can enhance cognitive function. You can get your fill of turmeric by eating the country's world-famous — and very delicious — Indian curry or from our Golden Kraut at SauerCrowd.
Spirulina – Chad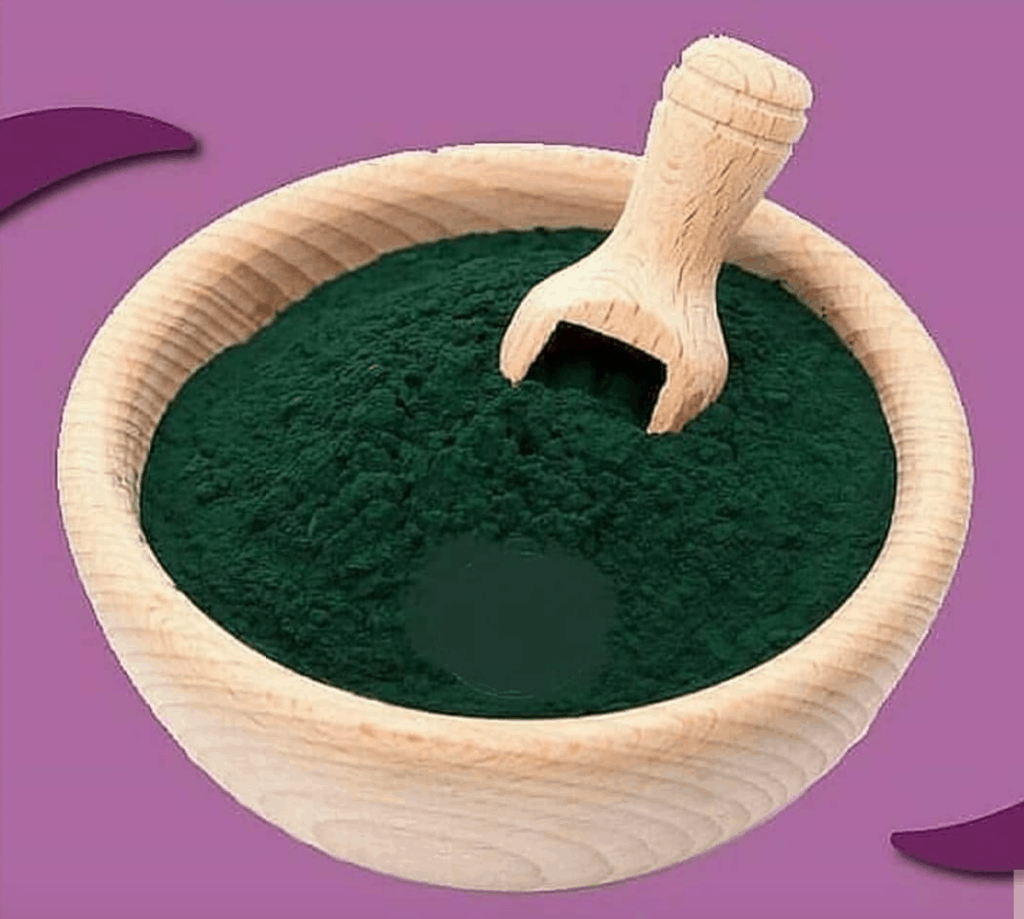 IMAGE: https://www.instagram.com/p/B7VjOfjgOlR/
IMAGE CREDIT: @penghilang_jerawat.id
Spirulina is a type of cyanobacteria mainly found in Chad, a land-locked country found in north-central Africa. Healthline's list of spirulina's benefits details how this organism protects cells from breaking down, thereby decreasing one's risk of chronic inflammation and cancer.
It can also lower bad cholesterol and blood pressure, improve muscle strength and endurance, and reduce blood sugar levels. Truly worthy of its 'superfood' title, spirulina is usually paired with sardines in Chad, and that's the best way you can enjoy it.
Oca – New Zealand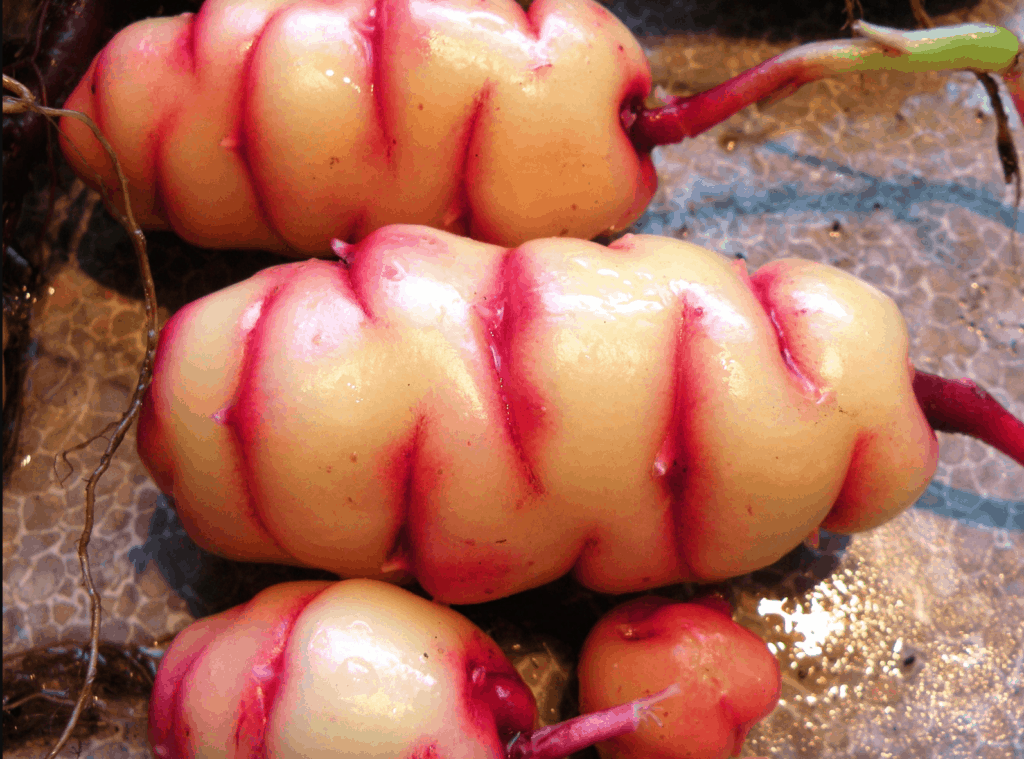 IMAGE: https://upload.wikimedia.org/wikipedia/commons/a/a3/Close-up_of_an_%27apricot%27_NZ_yam.JPG
IMAGE CREDIT: Wikipedia
Oca, otherwise known as New Zealand Yam, is grown in, well, New Zealand. It is described by Healthy Builderz as a nutritional powerhouse that is beneficial to one's health. This is because it increases one's energy level, as it contains plenty of good carbohydrates, along with B vitamins. Being rich in fiber, oca can also control blood sugar levels, promote better bowel movement, and improve heart health (by unclogging arteries).
And as it is an excellent source of calcium, the New Zealand yam helps strengthen bones, too. To maximize these health benefits, either roasted or mashed oca is the way to go.
To conclude,
there are plenty of wonderful "superfoods" out there which want to be tried out. During our travels, we may experience them with a different mind setting and consciousness. Superfoods can bring culture, taste, and health into our traveler's mind and support our health in our guts.