Creamy Spinach Tofu Curry "Vegan Green Curry heaven "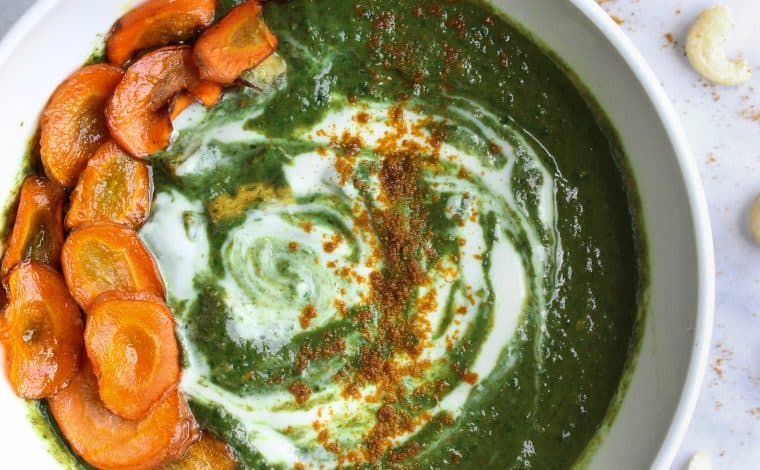 Creamy Spinach Tofu Curry
Creamy Spinach Tofu Curry –  The best goddamn spinach curry I have ever made :)))) This Curry is creamy, tangy, salty and crunchy in between!
I just made one fault. I am not the biggest rice eater, so I decided to eat the curry as an autarc meal in one. Mistake ! I was rolling around, trying to lay on my back, on the sides or on my belly because I was so full!  Normally you would eat a curry as a side & than a whole can of Coconut Milk isnt a big business but Please ! dont eat it as a whole dish without anything else if you are not used to eat 50g of pure fat in one 😀
Beside from that I loved the curry & you will feel the same if you are a creamy sauce fan like me.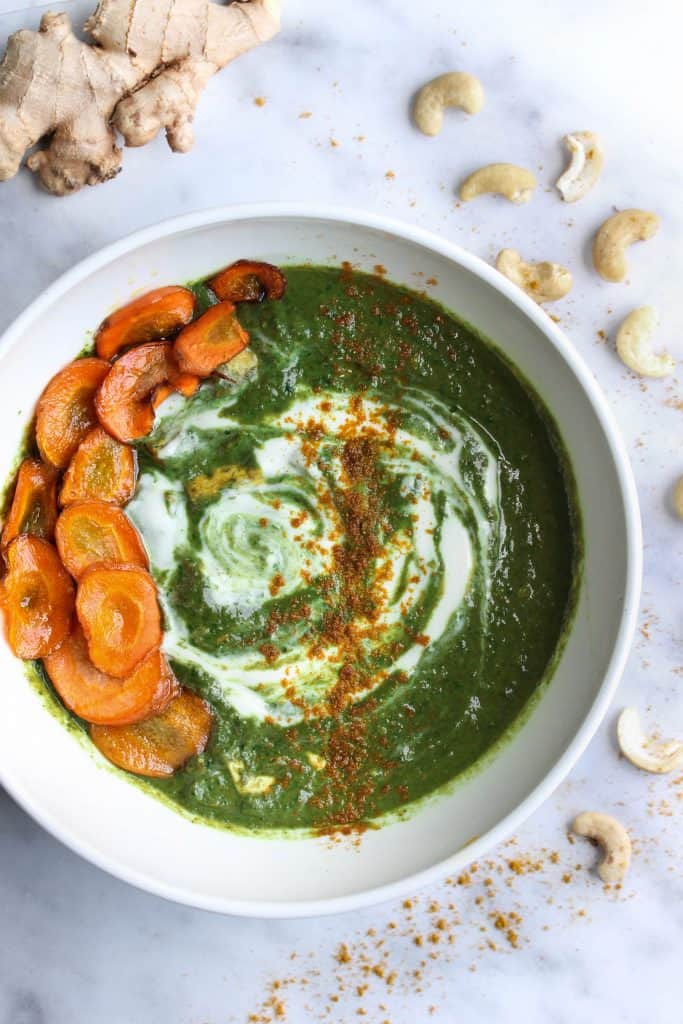 How you do it :
Start with heating some coconut oil in a pan as well as in a pot for the spinach.
Cut the tofu into cubes and add it to the pan on medium to high heat to fry. Stir occasionally until it gets golden brown.
Meanwhile mince the onion, garlic and ginger. Add that to the heated coconut oil in the pot on medium heat.
Stir until the onions get glossy and soft, then add the curry, coriander, cardamon, turmeric and the cumin. Let the spices heat trough. Stir this mixture so all the minced onions are covered in spices.
Add the spinach to the spices and stir until it slightly starts to fold in.
When the spinach reduces in size, add the coconut milk and stir again. Take a blender and mix the spinach until you have a creamy curry. Add the salt and the chili powder and let this simmer for 1-2 minutes before you add the tofu.
Serve with rice and a little yogurt (or soy/coconut/oats equivalent)
[amd-zlrecipe-recipe:37]