Red Beet Chocolate Cream – "Just another manic Bowlday"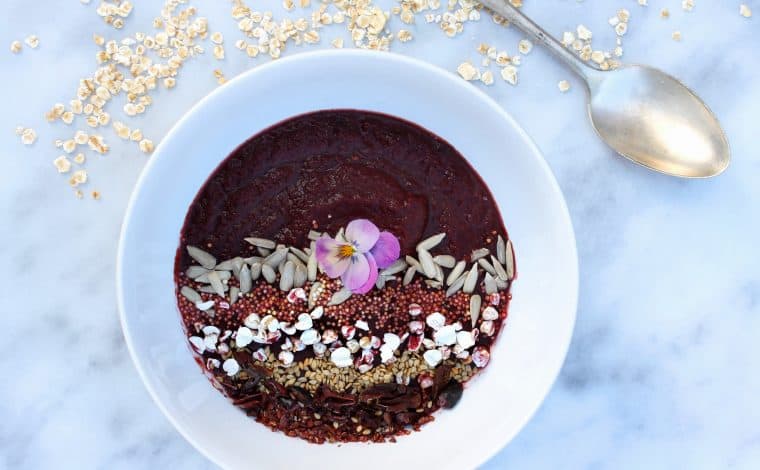 Red Beet Chocolate Cream -"Just another manic Bowl day"
We are all three very exhausted of the exams for which we had to study for the last couple of days. As every good student, we are doing everything to avoid studying. Our house was actually never as tidy as now. Nevertheless, we still try to keep on track and stick to our rituals. Like the "Just another manic Bowl day"- Monday.
Fiowl is the ultimate red beet lover! There is almost no day without the red purple colored root on her plate or bowl. Today she came up with her latest invention – a sweet beet dessert/ snack! ..and guess what? she even convinced our little beet grouch moritz 🙂
How you do it:
Cut the beet, banana and the apples  into small cubes
Add the Fruits and the vegetable into a vessel or a blender
Add the dates and the cacao powder
Mix them either in the blender or with a hand mixer until you have your favoured texture
put the cream into bowls and add your most favourite toppings.
Really quick and easy recipe.
You will be surprised how well the beet goes with the chocolate and the apple. What I like most about this combination is its light texture and its fruity and refreshing taste although it is so chocolaty.
-Claire
recipe by Fiowl