Tigernuts Peanut Mash – "Just another manic bowlday"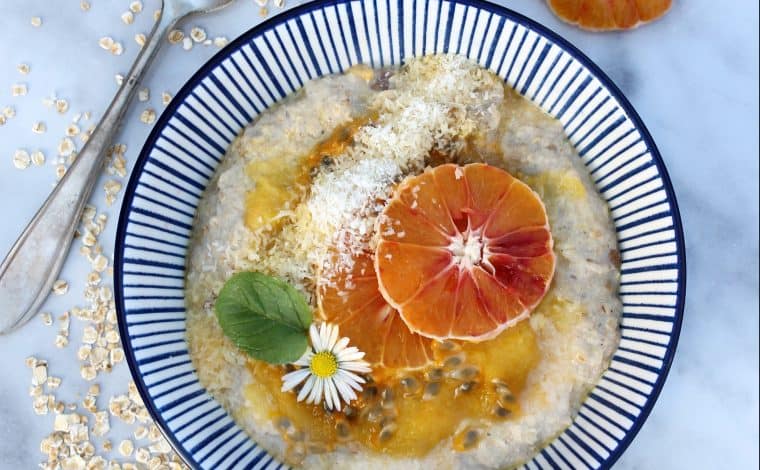 Tigernuts Peanut Mash  – "Just another manic bowlday"
Today it's official! It's spring … ehm … or at least in the calendar. If I speak or the Dutch it feels more like one of the uncountable days on which you stay inside to escape the stormy weather. I mean if even Fiona's umbrella can't withstand the wind it is really time for spring to show its beautiful sides.
But if spring is letting you down at least bring the summer to your bowl!
How about a tropical fruit topping and some tigers in your breakfast mash?
How you do it:
Take a pot and fill in the peanuts, tigernuts flour or mixture, dried fruits and the oats
Add the milk and the seasoning and put it on medium heat.
Stir occasionally and add milk for your favoured consistency.
Peel the mango and separate it from the stone.
Put the mango into a blender or blend it with a bar mixer.
Mix until you have a smooth mango puree
Heat a pan and add the coconut flakes watch out! it burns really easily.
Take the mash from the heat and pour it into the bowl of your choice.
Decorate it with your toppings and serve when warm.
Tigernuts have a very special taste, they also add a very smooth sweetness to everything. If you have the chance to get some fresh ones, definitely give them a try. Just let them soak in water overnight and snack them the day after – they are nutty and surprisingly sweet when you eat them that way. – Claire
– Claire