Vegan Banana Muffins – "Christmas Edition"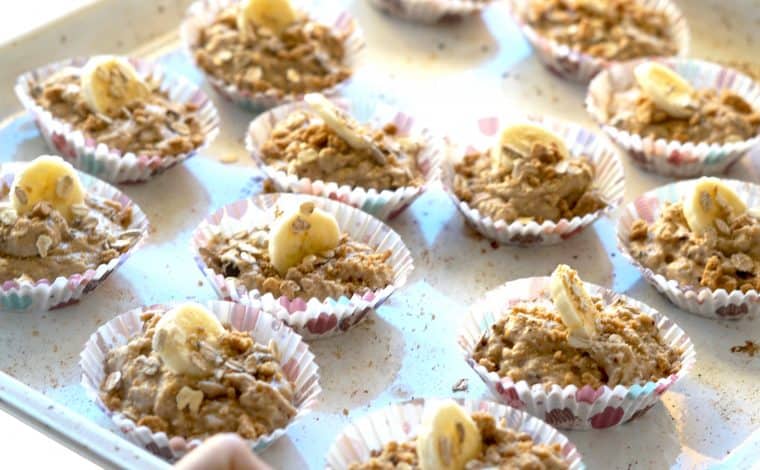 Vegan Banana Muffins – "Christmas Edition"
Claire and I, we both took a week off of, flying to Germany to visit friends and family, one last break before the winter exams. When I came back I found myself having many leftover bananas in the kitchen waiting to be snacked. I took the occasion and created a new Vegan Banana Muffins recipe, the perfect usage for brown leftover bananas. Inspired by the beautiful Christmas lights which are popping up all over Milan and Piacenza here in Italy, I made a "Christmas Edition" out of them. The result where moisty, spekulatius spiced chocolate-banana cupcakes with a light vegan lemon glaze.
The recipe is super easy and brings the first Christmas taste to your kitchen table. Have a lovely second advent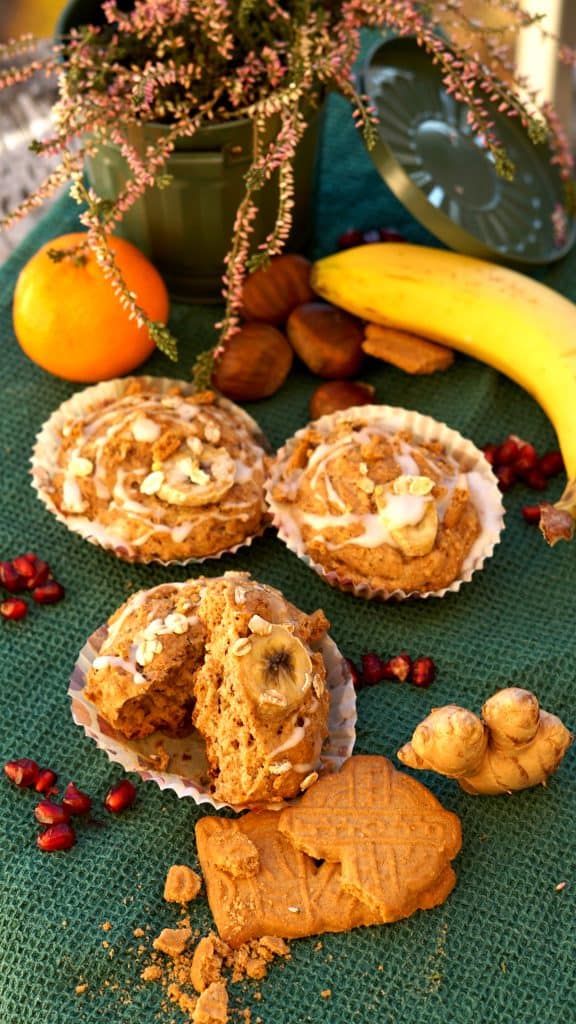 I think you guys are going to fall in Love with this advent vegan banana muffin recipe. And if you give it a try, let us know! We love seeing your comments, and especially your Instagram photos. Just tag them #Truefoodsblog so we can give them a look.
How to do:
1. Assemble all the Ingredients, crush 3 bananas with a fork in a bowl and set aside. Leave 1 banana in slices as decoration for the muffins on top.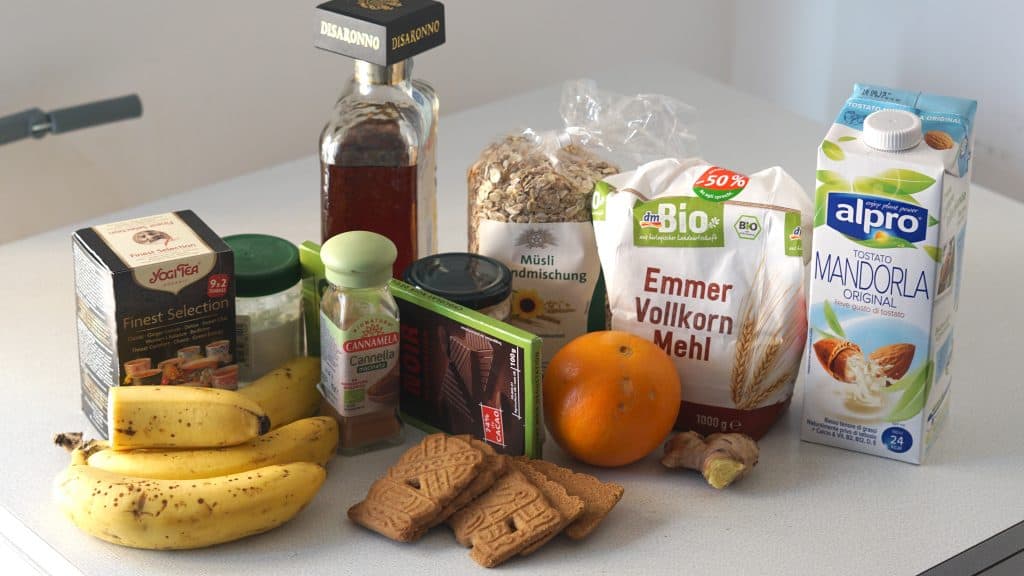 2. In a large bowl mix the flour, baking powder, cinnamon, orange peel, brown sugar, salt, and vanilla slightly together. In the second bowl add the grated ginger, spiced rum, and coconut oil to the crushed bananas.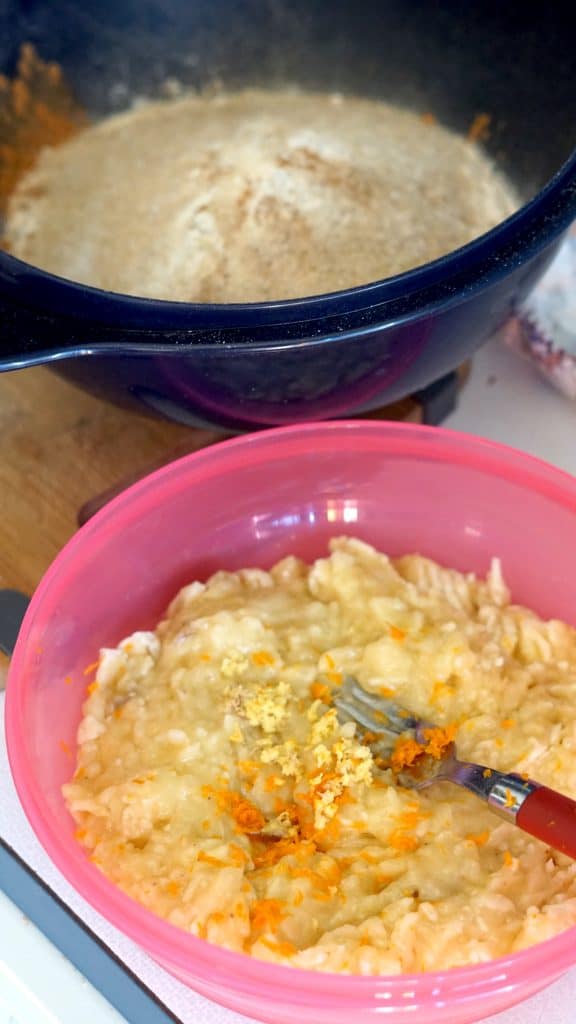 3. Now add the banana mix to the flour bowl and slowly start whisking in the plant-based drink. Mix faster and start forming a dough. Pre Heat the Oven at 200°C / 392°F.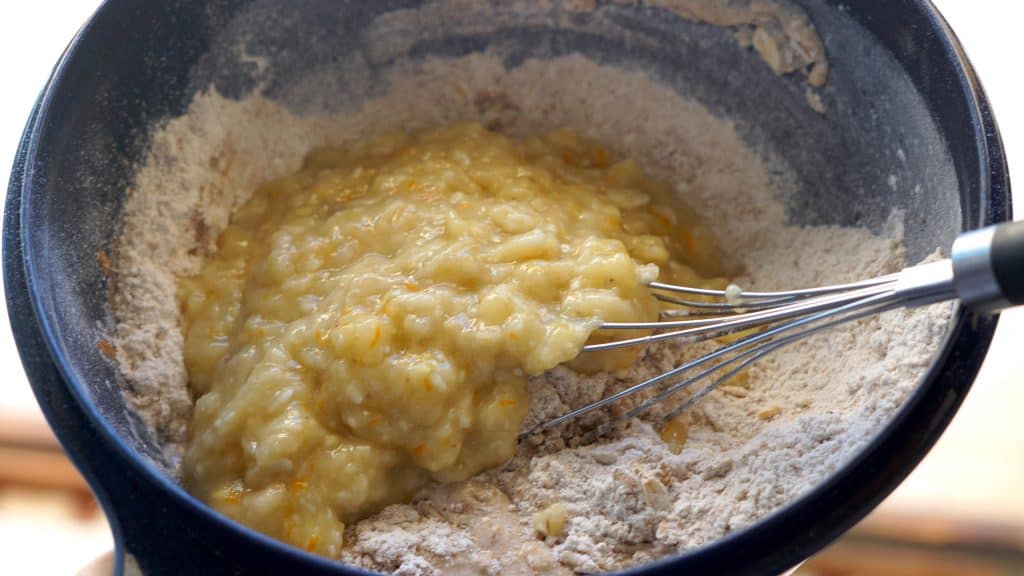 4. Chop the dark chocolate and add it to the dough. Furthermore, add 2 tbsp of the oats flakes and the 2 tbsp sunflower seeds. Finally, crush the speculoos biscuits with your hands and lift under the dough (keep some crumbles of the speculoos for decoration purposes).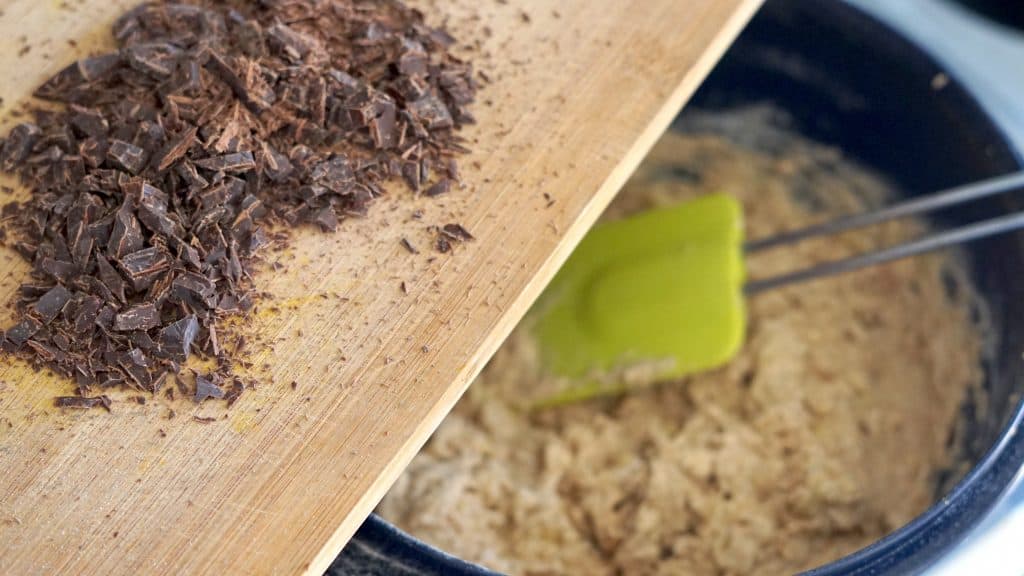 5. Fill the dough into 3/4 of the muffin forms placed on a baking sheet. Top the muffins with a slice of banana, the remaining oat flakes, and some leftover speculoos crumbles if you have. Now Bake the muffins for about 20-25 minutes at 200°C / 392°F. and make the fork moisture taste before taking them out.
Vegan Lemon Glaze
This glaze recipe is more than just easy & super fast to make.
Place the powdered sugar into a cup and slowly start whisking the lemon juice under it. Add as much lemon juice as you like and until you found your desired glaze texture.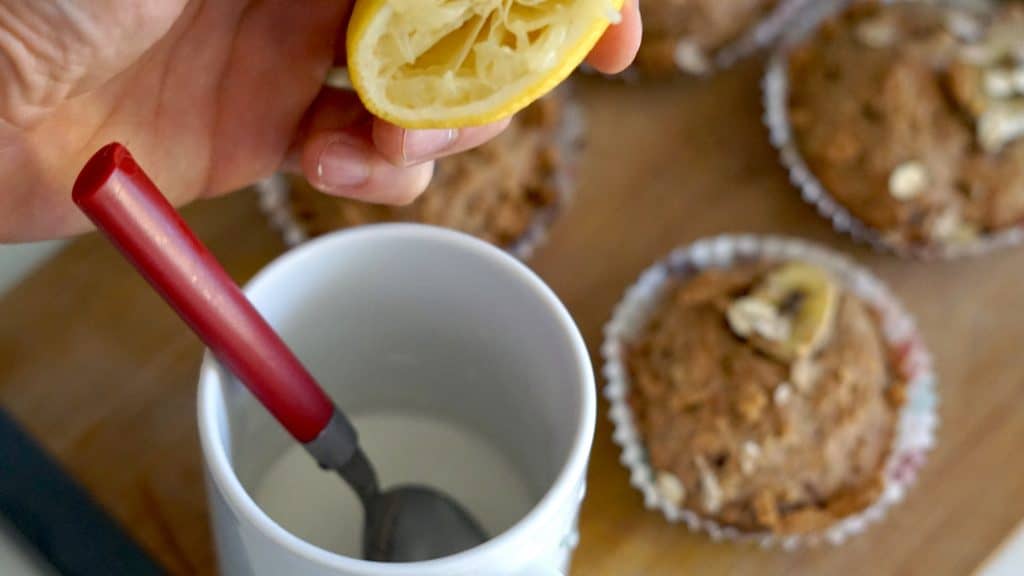 Now drizzle the Vegan Lemon Glaze over your Muffins and let it cool down.
Enjoy the first Christmas bakery at home with your beloved once.
Some more Christmas Inspiration needed?